Skechers launches joint venture in South Korea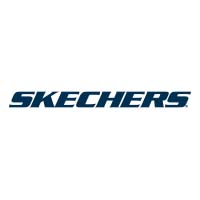 The lifestyle and performance footwear brand announced it is transitioning its business in South Korea from a third-party distributor to a new joint venture with Luen Thai Enterprises
According to Skechers, the new Korean joint venture, Skechers Korea Co., Ltd., will enable them to use proven sales and marketing strategies to further expand the brand in one of thier key international market.

"Skechers footwear has been available in South Korea for more than 15 years. In that time, we have developed a great footprint with a network of more than 55 Skechers stores and built the brand through strong marketing campaigns, including utilizing the talents of exceptionally popular endorsees like K-Pop stars Sistar and EXO in Skechers marketing campaigns", commented David Weinberg, Chief Operating Officer and Chief Financial Officer of Skechers, adding: "With a dedicated team from our previous distributor, LS Networks, and the knowledge and acumen of our Skechers China team, we believe we can profitably grow our business in South Korea and truly penetrate the region with a strong presentation from our vast collection of men's, women's and kids' footwear." LS Networks distributed Skechers in South Korea from 2009 to 2016.

"We've been very pleased with the consumer response to the Skechers product in South Korea", added Sung Hun Lee, previous Senior General Manager of Skechers' Korean distribution partner and now President of Skechers Korea Co., Ltd. "Through my time with LS Networks, I've seen firsthand how Skechers has grown in Korea, most recently through the Skechers D'Lites craze that started here in 2015 and spread through Asia and then around the globe. Now as part of the Skechers global team and with key members of my previous team transitioning with me, we'll have the direct resources, support and insight to really take the business to the next level", Lee conlcuded.

With the new joitn venture Skechers aims to combine the brand's global expertise with the localy existiting unique insight of the market to efficiently build the brand and more effectively directly target merchandising to the tastes of consumers across South Korea. To further strengthen Skechers business in South Korea and further synergize the business across Asia is the final aim.

The network of Skechers retail locations in South Korea currently includes 57 concept and outlet stores (13 of which are owned by the company). Consumers can also find the brand's products in major retailers throughout South Korea. Skechers Korea Co., Ltd. offices are based in Seoul.