Shoe retailer Reno declares bankruptcy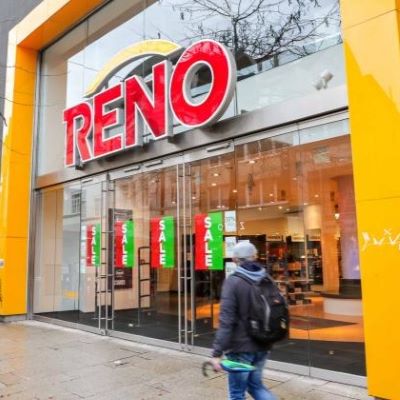 Just six months after changing ownership, the Osnabrück-based shoe retailer filed for bankruptcy amid a crisis in Germany's footwear sector that led to a wave of insolvencies in recent months
The retailer's parent company Reno Schuhcentrum and the subsidiary Reno Schuh applied for insolvency proceedings at the Hameln district court, with the layer Immo Hamer being appointed as provisional insolvency administrator. According to the media, the bankruptcy affects only the German branches - not the sister companies located in Austria and Switzerland. Reno, which is the second-largest shoe retailer in Germany after Deichmann, operates over 300 stores across Europe, 180 of those in the country, and employs around 1 100 people.

Reno changed ownership six months ago. At the end of September 2022, the retail group HR Group sold Reno Schuhcentrum alongside its subsidiaries to the investor cm.sports GmbH and its cooperation partner GA Europe. But even before the takeover, insolvency could be excluded, and attempts to make the company profitable again were not successful, as sales have fallen short of expectations.

This company is just one of the latest to have been caught in a crisis in the German footwear sector caused by the impact of the COVID-19 pandemic and the ongoing war in Ukraine, which led to a sharp cost increase. For instance, the Hamburg-based shoe retailer Görtz filed for insolvency last September, while the Ara group applied for protective shield insolvency for its subsidiaries Klauser and Salamander in December.

According to the general manager of the Textile Shoes Leather Goods (BTE) trade association, Rolf Pangels, every tenth shoe store closed last year in Germany, leading to a total of 1 500 shoe stores closures. Around 10 000 shoe shops are currently operating in Germany, reflecting a fall of 13% over the previous year. Online sales were also down by 19% in 2022.

Source: globeecho.com a
Image Credits: noz.de