Shoe Carnival cuts full year guidance once gain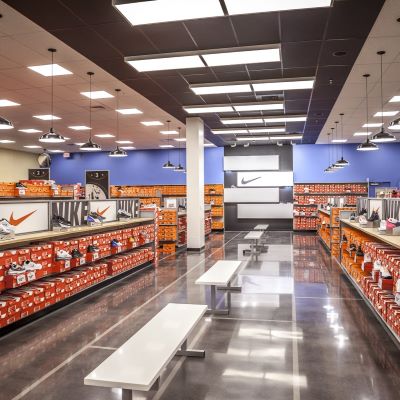 The US-based retailer reported soft trends after Labour Day due to unfavourable weather conditions, which resulted in lower sales and profits. Thus, it lowered its full year guidance
"Our team delivered a successful Back-to-School season, with solid growth in the children's business, double-digit Shoe Station banner growth and continued market share gains in the family footwear channel. After Labor Day, Shoe Carnival banner results softened and were below our expectations, as persistently hot and dry weather led to soft seasonal sales and a sluggish start to the boot season", commented Mark Worden, President and Chief Executive Officer. But "Despite near-term sales headwinds, our robust gross profit margins, debt-free balance sheet and strong cash flow generation position the Company well to pursue additional growth initiatives and M&A opportunities in 2024," concluded Worden.



Third Quarter Results
In the third quarter of fiscal 2023, the company's net sales amounted to 319.9 million US dollars, reflecting a decrease of 6.4%, on a comparable basis to the same period of last year; comparable store sales were down in this period by 7.4% year-over-year.





Shoe Carnival highlighted that trends softened after Labour Day (…), as sales of seasonal and fall merchandise were slow due primarily to unseasonably warm weather". In addition, "sales in September and October resulted in high single-digit comparable sales declines with seasonal boot comparable sales declining in the low-twenties for the entire third quarter".





Meanwhile, the Shoe Station banner recorded a net sales increase in the low double-digits, as compared to the same quarter of 2022, driven by the performance of new stores and the launch of the Shoe Station e-commerce site earlier this year.





In fact, the company's total e-commerce sales rose by 10% in the third quarter of the current fiscal year, as compared to a similar period of the previous year, "demonstrating the Company's effectiveness with investments in digital marketing and CRM".





In the three months to the 28th of October, the retailer's gross profit margin was 36.8%, "marking the 11th consecutive quarter the Company's gross profit margin exceeded 35 percent".





Shoe Carnival's third quarter net income totalled 21.9 million US dollars, or 0.80 US dollars per diluted share, on a comparable basis to a net income of 32.7 million US dollars, or 1.18 US dollars per diluted share, recorded in the same period of 2022.




These "results were below expectations given the unfavourable weather trends experienced post Labor Day and have resulted in lower full year 2023 expectations for the Company", it added.




Full Year Guidance
Shoe Carnival expects now to reach full year net sales between 1.16 billion US dollars and 1.18 billion US dollars, as compared to the prior guidance of between 1.19 billion US dollars and 1.21 US dollars. Diluted earnings per share for fiscal 2023 should range from 2.65 US dollars to 2.75 US dollars, on a comparable basis to the previous range of 3.10 US dollars to 3.25 US dollars.








Image Credits: djosephconstruction.com