Shanghai: fashion retailers struggle to clear stock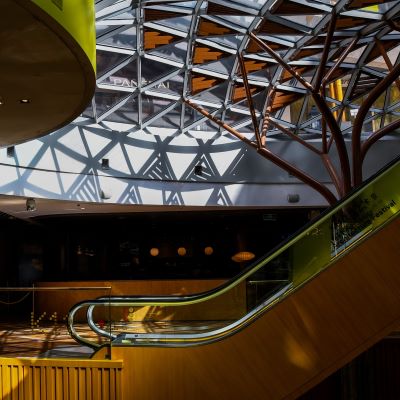 Almost a month since Shanghai lifted the strict COVID-19 lockdown, stores are struggling with piles of unsold stock, as wary consumers avoid shopping districts
The two-month strict lockdown in April and May was imposed to stop the spread of COVID-19 infections, leaving product displays in stores untouched as well as containers of imported goods stuck at the port; these goods are now being sent from warehouses to the stores already loaded with merchandise.

But, according to retail staff, consumers have yet to return to major downtown malls, as consumers are hesitant to return to indoor public areas out of fear of being locked down again. China follows a zero-COVID policy, which means that each time new infections emerge, curbs are put in place.

Some companies have decided to warehouse inventory and order less for the fourth quarter. "For the apparel category, due to the epidemic and sluggish consumption, there is a high level of inventory backlog of spring collections. As a result, many factories are considering skipping their ... summer collections", explained JD.com chief executive Lei Xu following the release of the online retailer's first quarter earnings.

Retail sales slipped by 6.7% in May, as compared to the same period last year, extending the previous month's 11.1% decline, as a slowdown in the world's second-largest economy discouraged consumer spending.

Source: reuters.com
Image Credits: Jamie Liu on Unsplash