Scholl teams up with denim brand Re/Done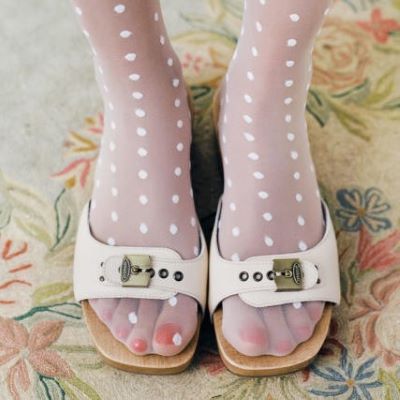 The footwear brand has teamed up with the Californian-based brand Re/Done on a limited-edition footwear capsule collection for the spring/summer 23 that reimagines the iconic Pescura sandal
"Re/Done shares with Scholl Shoes the ambition of elevating original icons, was for us a perfect and natural partner to continue our journey within the fashion scene. Our heritage makes us unique. The original Pescura, presented in this collaboration celebrates our history and future alike", commented Tobias Klaiber, chief executive at Scholl Shoes.

The new Pescura sandal, which comes in five colourways - including black and red patent leather with lacquered wood, classic neutral-toned leather, and denim made from Re/Done's upcycled denim scraps - brings slightly higher heels, a different more vintage-inspired finish to the sandal's buckle and squarer toe shapes. Unlike the original, sold at approximately 120 US dollars, it retails for a premium price of around 295 US dollars.

But this capsule collection also stands out for the concern with sustainability, in line with the principles of Red/Done that started by upcycling classic Levi's and then moved into making its collections. "Collaborating with heritage brands to recreate the classics is at the core of what Re/Done does, so our partnership with Scholl felt like a no-brainer", said Sean Barron, chief executive and founder of Re/Done.

Therefore, each sandal features a wood clog sole made out of natural beechwood certified by the Forest Stewardship Council, and the leather used is responsibly sourced through Leather Working Group-audited factories.

Image Credits: yahoo.com