Saysh lands in Canada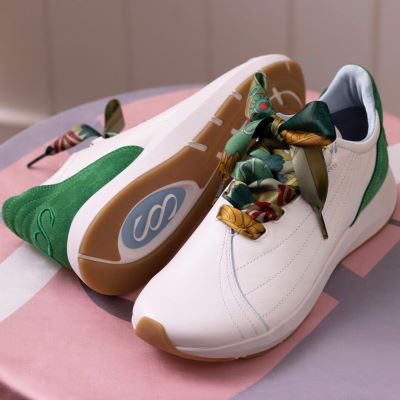 The US-based women's footwear brand led by Allyson Felix announced the expansion of its delivery service to all Canadian provinces. Canada becomes Saysh's first international market
Canadian customers can now shop from the brand's entire selection of footwear and lifestyle products, which will be delivered by the Canada Post, at two different speeds. Saysh highlights that the expansion of its direct-to-consumer online business into Canada is the first step towards growing the brand's retail footprint beyond the US.

"I am thrilled to announce that Saysh is now available in Canada, our first international market. I believe that women deserve better. That's why at Saysh, we are committed to empowering women by creating high-quality, stylish, and comfortable footwear that is made exclusively for women, by women. We can't wait to hear the feedback from our Canadian customers and look forward to continuing to expand the reach of Saysh around the world", commented the Olympic medallist Allyson Felix, Saysh Co-Founder and President.

"We often hear from women around the world who identify with our mission and want to support the brand, so meeting even more of our communities' needs is an exciting step for us and a reinforcement of why we are here: because women deserve better", reinforced Wes Felix, Co-Founder, and CEO of Saysh.

About Saysh
Co-founded by the track and field Olympian medallist Allyson Felix, and Wes Felix, her brother and business partner, in 2021, Saysh is a community-centred footwear brand for and by women focused on ethical conscience, aesthetic sensibility, with an athletic mindset. Upon noticing that most sneakers on the market are made for men and shrunken to women's sizes, Saysh's team began designing sneakers purposely intended for women.








Image Credits: newsried.com