Saye posts a revenue increase of 20% in 2022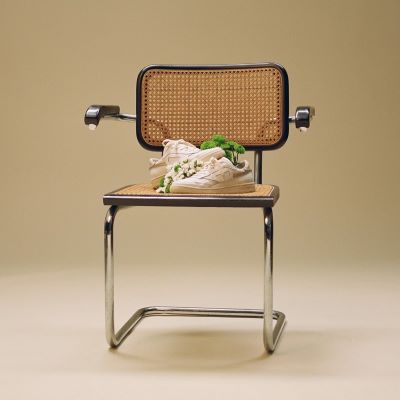 The sustainable sneakers brand reached 6.7 million euros in revenue last year, up by 20% over 2021, which reflects a positive performance albeit below previous forecasts
The brand was hoping to reach 8 million euros already in 2022. Still, the Barcelona-based company reportedly sold more than 70 000 pairs of shoes in 2022, largely due to the expansion of its retail network, which increased by 80% last year to 137 points of sales spread across 31 countries. This resulted in revenue growth of 20% to 6.7 million euros, as compared to the 5 million euros recorded in 2021. Online turnover also rose by 15%, year-over-year.

For 2023, Saye is expecting to rise its turnover between 40% to 50% over the figure achieved in 2022, supported by the expansion of its catalogue with new designs and the signature of agreements that can "help improve production capacity and delivery processes".

Furthermore, according to the Spanish Fashion Network, the company will try to achieve the B Corp Certification later this year. This would officially mean that Saye meets the highest standards for social and environmental performance. In addition to having collaborated in 2022 with the NGO We Forest to plant 300 000 trees, the sneakers brand joined forces with the consulting BCome, a specialist on sustainability, whose analysis will help the brand implement more strategies to reduce its impact on the planet.

About Saye
Saye, which is a contraction of the phrase "Say yes to eco", is a Spanish-based company specializing in sustainable footwear that generates 70% of its revenue online, either through its website or via third-party platforms such as Zalando. However, the company is globally increasing its in-store presence. Germany is Saye's main market, followed by the US, the UK, Spain, Belgium, and the Netherlands.







Source: es.fashionnetwork.com