Register to continue reading for free
Retail in Europe takes a big hit in 2020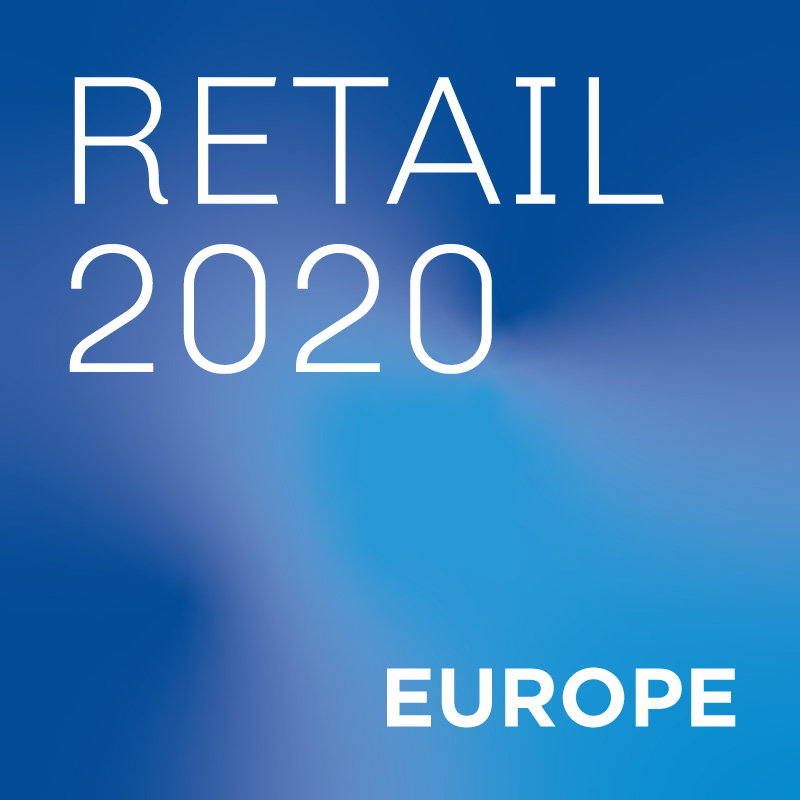 In a year marked by a global pandemic, words like lockdowns, quarantines, waves of COVID-19, closed retail and restrictions became way too familiar to all of us. Retail was one of the industries with major impacts. Today we look at the numbers for European countries
As the numbers for the year start to be known, the picture of the impact of COVID-19 is clearer than ever, and some forecasts are confirmed.

The European Union as a whole (27 countries) closed 2020 with a drop of 23.5% in its Retail Turnover Index, which measures the sales of textiles, clothing, footwear and leather goods in specialized stores in the area. However, the drop in sales was not uniform in all EU countries and it ranged from 11.9% in Poland to 31.8% in Spain.

The best performances in 2020 occurred in Poland (11.9% decrease), Estonia (12.3% loss) and Romania (13.7% decline).

In Italy the accumulated drop was 27.2% and in France 22.7%, if compared to the previous year. In Germany the loss is around 23.5% and in The Netherlands 18.6%. It is in Spain and Portugal where the retail sector in the fashion sector is suffering the most, with accumulated losses of 31.8% and 30.0%, respectively.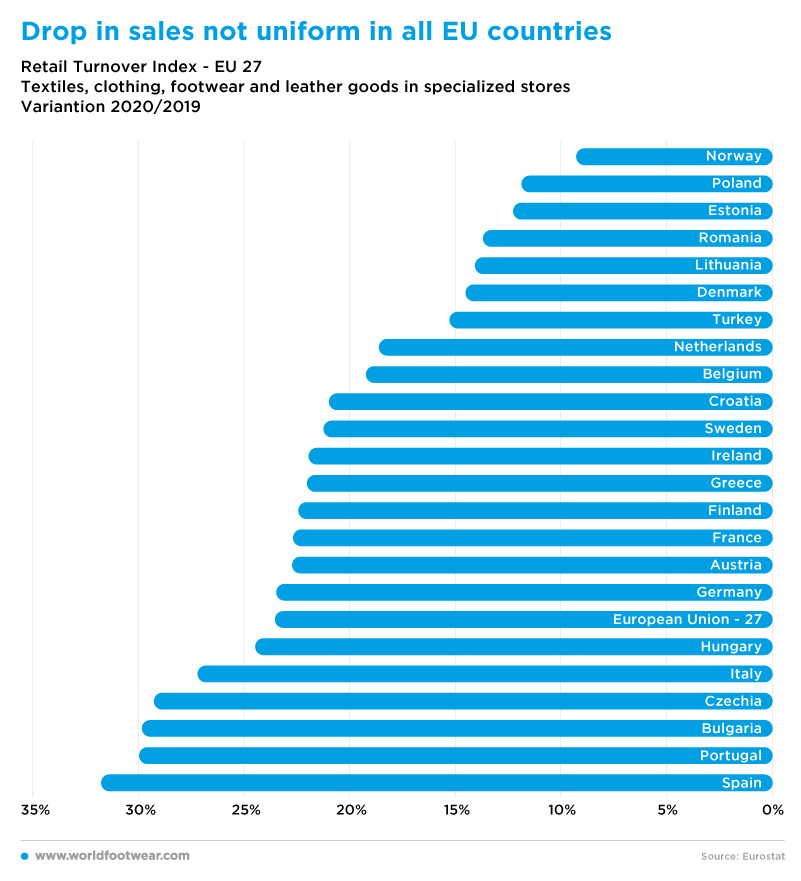 Outside the EU-27, Norway deserves to be highlighted for a small drop of 9.3%, the only country, within the ones under analysis, with a decline below the two digits mark. In Turkey the decline for the year was 15.3%.