Pentland with 25% growth in revenue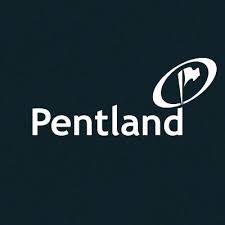 For the year ended on the 31st of December of 2017 Pentland recorded total group revenue of 3.6 billion British pounds (4.7 billion US dollars), a 25% increase from last year. Performance was much driven by JD Sports Fashion

"I am delighted that Pentland Group's 85th set of annual results, once again, demonstrate our commitment to nurturing our brands and evolving our business to ensure that we continue to meet the changing needs of our retail customers, brand partners and consumers", commented Stephen Rubin, Chairman of Pentland Group.
Pentland recorded total group revenue of 3.6 billion pounds (4.7 billion dollars), up by 25%, mainly driven by a record performance from JD Sports Fashion Plc. The group's operating profit (before amortisation of intangibles and exceptional items) grew by 14% totaling 376 million British pounds (494.6 million US dollars).

Pentland's full year results
For Pentland's good performance much contributed
JD Sports Fashion plc
with an exceptional year marked by
revenue growth of 33%
and growing operating profits.
Overall, the strong performance of the group also reflected the good momentum across the rest of the portfolio: Ellesse delivered a 21% revenue growth, while Speedo achieved 8% sales growth, underpinned by its move to a direct-to-consumer business model in China in 2016 and Canterbury sponsored the 2017 British and Irish Lions tour to New Zealand and achieved considerable success with the partnership.

In 2017 Pentland went through a process to streamline operations, which included the creation of a joint-venture with the Lacoste Group (a major brand partners) and the acquisition of US-based footwear brand SeaVees and cycling brand Endura.

UK-based Pentland Group has a portfolio of brands which includes Speedo, Berghaus, Canterbury of New Zealand, Endura, Boxfresh, Ellesse and Mitre. It's also the global licensee for Ted Baker footwear, Karen Millen footwear and Kickers in the UK and has a joint venture partnership for Lacoste footwear. The group is also the majority shareholder of JD Sports Fashion plc.
Source: fashionunited.uk