Pentland appoints new COO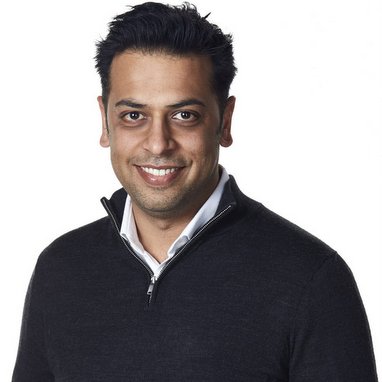 The British owner of Speedo, Berghaus and Canterbury, has promoted Chirag Patel to Chief Operating Officer
Patel joined the company in 2011 as Global Vice President of Marketing & Product for Mitre International and has subsequently held several senior roles at the company, including Global Vice President of Product & Marketing at Mitre International.

The appointment comes after a year of change at the company and a reorganisation process of its business units. The company is focused on streamlining its brand portfolio, while it prepares future investments. One of these investments was already made public earlier in the year in the form of a footwear joint-venture with long-standing partner Lacoste. As part of the deal Pentland will design and manufacture the Lacoste footwear range.

Andy Long, Pentland Brands CEO, commented: "Our focus in 2017 was on setting our business up for growth, so we can make our brands matter to more people. This year is about delivering what we've set out in our three-year plan, so we've evolved Chirag Patel's role, from Global Strategy & Portfolio Director to Chief Operating Officer, to lead this work. Chirag will take ownership of our operating model, governance structure and make sure the way we're working day-to-day keeps us on track to deliver our goals."

As part of his new role, Patel will continue to lead the Pentland Brands strategy and growth planning process, as well as leading growth through the acquisition of new brands and footwear licenses. As COO of the company Patel will take ownership of the company's operating model, governance structure and make sure Pentland is on track to deliver our goals.

Pentland Brands' brands include Berghaus, Boxfresh, Canterbury, Ellesse, KangaROOS, Mitre, Red or Dead. Speedo, It is the global licensee for Lacoste Chaussures and Ted Baker footwear, while it is the majority shareholder of JD Sports Fashion Limited.