Outer Shoes environmental cause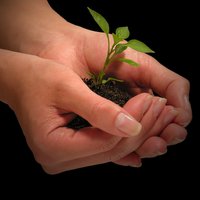 Shoes sold in their chain of stores will be converted into seedlings. Special collection was launched to stimulate sales
Outer Shoes will plant a tree for every pair of shoes sold all of catalog models. The initiative, taking place between the 18th and 22nd of September, is aimed to educate consumers about environmental responsibility. The network expects to sell 2 200 shoes in all 21 chain stores during the campaign. To stimulate sales the company launched a new line with six models inspired by nature.

Items in the collection have recycled hexagonal sole, developed in natural rubber pigmented in moss green tone with remains of reused rubber added in the main mass. Five versions were already worked in other collections, but revisited in new special materials developed for this action and one, called Daringa, was created especially for the arrival of spring.

The corresponding seedlings will be planted in a nearby strategic region Basin Pirapó River, which has its source in Apucarana, Parana. The area has an extension of 168 km to the confluence with the Paranapanema River and it is of utmost importance as it covers 33 municipalities reaching about 950 thousand inhabitants. In recent years, the site has suffered from degradation caused by disorganized urban growth, pollution, reduced sewage network that aggravated the situation of the place no longer favorable, has no native forest.