Nordstrom announces its largest-ever donation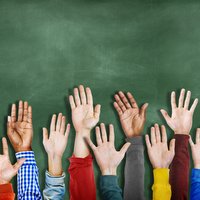 Donation is to be made from Treasure&Bond, the company's give-back brand that donates 2.5% of net sales to nonprofit organizations empowering youth
The 719 000 US dollars donation to Big Brothers Big Sisters of America and Canada marks the largest gift to-date from Nordstrom through Treasure&Bond, and brings its total donation from sales of the brand to more than 1.4 million US dollars since 2014.

"Treasure&Bond has been a great way for us to give back to nonprofits in the communities we support and the brand's purpose, as well as its laid-back, Americana aesthetic has really resonated with our customers", commented Jennifer Jackson Brown, President of Nordstrom Product Group.

Currently found in Women's, Men's and Girls' apparel, Women's and Girls' shoes, Soft Accessories, Jewelry and Hosiery departments, in 2017 Treasure&Bond will be expanding to include Boys' apparel later this year.

The company also announced that from February onwards and until end of January next year Treasure&Bond will support the efforts of YWCA associations in the United States and Canada. In the US, funds will support YWCA USA's TechGYRLS initiative, which works to raise interest, confidence, and abilities in science, technology, engineering, arts and math (STEAM) among girls aged nine to 12. Annually, 260 000 girls, children, youth and teens are building their futures at YWCA through programs including girls' empowerment, TechGYRLS and other STEM programs. Treasure&Bond will support various YWCA youth programs in Canada.