Momad Shoes in line with expectations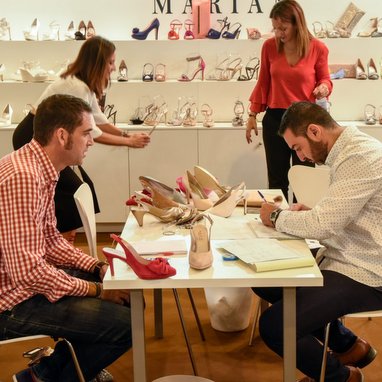 The fourth edition of the trade shoe meets expectations and receives 5% more professional visitors
The fourth edition of MOMAD Shoes, International Footwear and Accessories Trade Show, took place from the 22nd to the 24th of September and received 5 097 accredited visitors, 5% more than at last September's edition.
9.7% of visitors were foreign professionals. There was a strong presence by buyers from Portugal (33.4%), France (8.4%) and Italy (3.9%), as well as from Mexico, Colombia, and Chile, as part of the international buyers programme, organised by MOMAD Shoes.
A total of 220 exhibitors and 400 brands displayed their Spring-Summer 2018 collections over 8 400 net square metres of exhibition space.

"The data are reasonably favourable and allow us to gain momentum to keep going and work on bolstering the presence of exhibitors and brands at the fifth edition", commented Jaime de la Figuera, Momad Director.
The next editions of the Momad Shoes will take place from the 2nd to the 4th of March and from the 7th to the 9th of September, at IFEMA-Feria de Madrid.