New edition of Momad Shoes kicks off today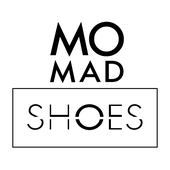 Over 200 exhibitors and more than 350 brands will be gathering in Madrid for presenting the new collections for Spring-Summer 2018 during the fourth edition of the Momad Shoes
Momad Shoes, the International Footwear and Accessories Fair, will be holding its fourth edition from the 22nd to the 24th of September at IFEMA-Feria de Madrid. The fair now covers Halls 4 and 6 of IFEMA-Feria de Madrid, spanning 7 000 m2 of net exhibition space.

This new edition of Momad Shoes will showcase the proposals of over 200 exhibitors and 350 footwear and accessories brands for the coming Spring-Summer 2018 season in various market segments.
The contents of the fair will once again be divided into sectors for different kinds of products, offering a panoramic display of the designs and quality of the brands taking part. Hall 4 will house the major footwear and handbag labels in the Metro Space; casual, urban, physiological and comfort footwear collections will be in the Casual section; products based on handicraft and material care will be found in the Contemporary section; and children's footwear will be in Kids. Hall 6 will display collections aimed at young people, as well as urban, modern and sports footwear, in Fast & Young. Momad Shoes will welcome a selection of Handbag and Accessories brands, as well as the Sustainable Momad section for companies who prioritise social responsibility in their production and marketing.
The fair will host daily fashion shows on the Momad Catwalk in Hall 4. This includes the footwear fashion show on the 23rd of September, in collaboration with the Madrid Down Syndrome Foundation.
Several parallel activities will be taking place during the show, namely a section dedicated to the stores of the future courtesy of the La Rioja Footwear Technology Centre (CTCR), focusing on an innovative store format equipped with next-generation technology to make purchasing a whole new consumer experience.