Mi-Môh, Step into Love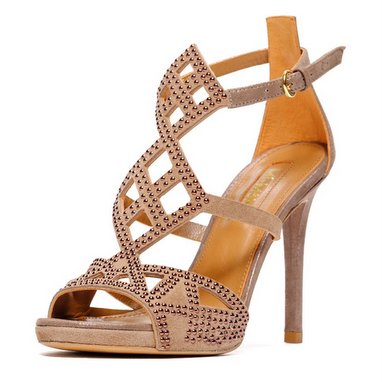 A new Portuguese footwear brand focused on the cosmopolitan women who are passionate about life and well-being and looking for shoes that are sober, sophisticated and with a twist of romance
The name Mi-Môh sounds like "mimo" the Portuguese word for caress and was chosen to reflect how the brand wants to characterize the relation with their customers: the entire purchase process, from the moment the customer starts navigating the online store to the moment they receive the shoes, should be a combination of caring moments.

Sobriety, sophistication and romanticism are the values of Mi-Môh, a brand of Portuguese footwear selling exclusively online and whose goal is to offer shoes that can be worn at different times by all modern cosmopolitan women. The first collection offers a range of 25 models of sandals, boots, stilettos, sneakers, boots and loafers, which means a varied portfolio ranging from glamorous shoes for events, striking shoes for daily use or practical sneakers full of personality for the most casual moments.

Only available online the brand is available for delivery in Portugal, several European countries, US, Canada, Brazil, Angola and Mozambique.

In the first year of activity the brand will offer 5% of revenue sales to charity.

For more information about please refer to the brand's website:
mi-moh.com