Manolo Blahnik wins 22-year trademark battle in China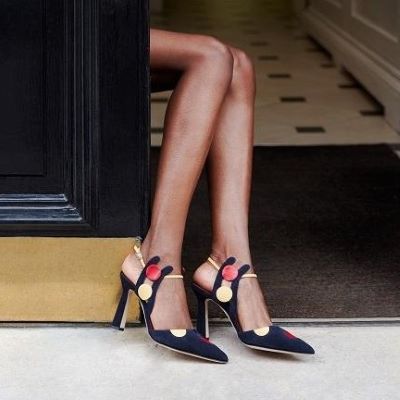 The British luxury shoemaker announced that it has won the long-running legal battle in China to use its name, becoming able to enter the world's fastest-growing luxury market for the first time
The Supreme People's Court of China cancelled last month a trademark for footwear incorporating the Manolo Blahnik name, owned by the Chinese businessman Fang since 2000. Thus, Manolo Blahnik can now use its name and sell its footwear offerings to customers across Mainland China, Hong Kong and Taipei, paving the way for the brand's expansion across the country.

"This is a meaningful victory for my uncle, our family and our team and I want to express gratitude to the supreme people's court of China for its thorough and careful consideration of our long-standing case", commented chief executive Kristina Blahnik, the niece of founder Manolo Blahnik.

The shoemaker has taken numerous actions against the businessman to dispute the validity of the trademarks Fang had filed related to the 'Manolo Blahnik' name. China adopts a "first-to-file" trademark system, so his claim to the name as the first person to trademark the name in the Chinese market in 1999 was long found to be stronger under Chinese law.

Nonetheless, the Intellectual Property (IP) has been a long-running source of tension between China and its trade partners, as many foreign companies are left vulnerable to 'pirates' who try to sell trademarks when those businesses enter China. The situation has somewhat changed since 2019, following the amendments to China's IP aimed at strengthening the trademark legislation by tackling these "bad-faith" filings.

Image Credits: manoloblahnik.com