Manolo Blahnik new focus on men's shoes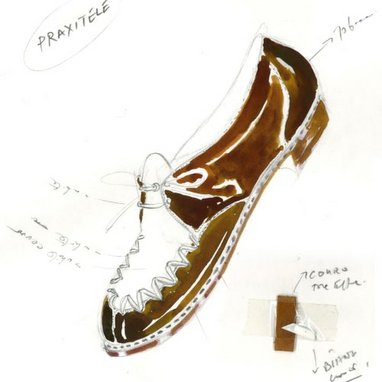 The Spanish fashion designer and founder of the eponymous high-end shoe brand launched his first men's shoe collection in the 1970s. He is opening his first men's boutique in London's Burlington Arcade and aims to make men's shoes 20% of the business
Manolo Blahnik recognized by high-end, colourful and feminine heels and stilettos, which he revived in the 1970s and popularised by the American television show Sex and the City in the early 2000s.
However, the designer is not debuting in men's shoes. He launched his first men's footwear back in the 70s. Now, Blahnik has the ambition to grow the business, starting with his first standalone shop dedicated to men in London, opening on the 5th of July: "I've always designed for men, but only had five or six clients who would come into the ladies' shop", Blahnik told the Business of Fashion, adding: "But in the past two years I've had an incredible amount of [men] asking for shoes, so you have to do it."
The celebrate the new store, 35 styles of men's shoes are being launched (offering 134 variations in-store), ranging from zebra-printed, pony hair loafers to olive green, raffia dessert boots handwoven are to be presented and offered.
The store's location in London's iconic Burlington Arcade is a natural choice for the designer, as he opened a small women's store in 2016, is fully occupied with other luxury tenants.

Manolo Blahnik aims to get men's footwear to account for 20% of the business, although the brand hasn't disclosure a deadline to achieve this. Although, the expectation is that it might take some years to reach.
Image credits: A sketch of Manolo Blahnik upcoming men's shoe | Source: Courtesy (BOF.com)