Macintosh Retail declares bankruptcy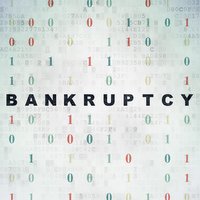 The suspension of payments for the Macintosh Retail Group N.V. was terminated upon request of the administrators and was converted into bankruptcy as of today
Current administrators Mr J.J.M.C. Huppertz and Mr B.W.G.P. Meijs have been appointed as trustees, and in conjunction with the financing banks are exploring all possible scenarios. Negotiations with several interested parties to sell as many group companies are being held, with an aim to ensure as much as possible the interests of employees, creditors and other relevant stakeholders.

No companies of the group other than the listed holding company Macintosh Retail Group N.V. are subject to bankruptcy, and all shops and stores of the several Macintosh formats are open.

In a statement issued today by the Macintosh Retail Group it is said that "It is not envisaged that Macintosh Retail Group NV and its shareholders will enjoy financial benefit from any such transactions".

The suspension of payments in respect of Hoogenbosch Retail Group B.V., Dolcis B.V., Invito B.V., Manfield B.V. and PRO sport B.V. is still in force.

No requests for suspension of payments have been filed in respect of Scapino B.V. (Netherlands) and no request for the application of the Continuity of Enterprises Act has been made in respect of Brantano NV (Belgium).