Macintosh Retail Group sells Scapino stores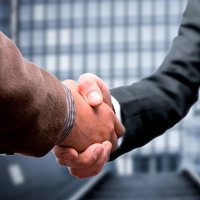 Macintosh has reached an agreement with DFM Participaties BV for the sale of SC Retail NV, which operates 24 Scapino stores in Belgium. The sale will take effect in November

Macintosh Retail Group has reached an agreement with DFM Participaties BV on the sale of SC Retail NV. The latter operates 24 Scapino stores in Belgium and has 168 employees. The sale will take effect on the 3rd of November, with staff in the company's stores retaining their existing terms of employment.

On a press release issued by Macintosh Retail Group it is declared that it has been agreed with the buyer not to disclose any further conditions of the sale. "SC Retail NV's transactional and operating results will have a modest effect on Macintosh's operating result for the second half of 2014, given the provision made in the first half of the year. The sale will result in a cash-out of around 2 million euros", it is added in the communication sent to the press.

Kurt Staelens, CEO Macintosh Retail Group, commented on the deal: "We concluded in our rebalancing for profitable growth strategy that some stores, including those of Scapino Belgium, no longer fit with Macintosh's future. Scapino's position in the Belgian market is too small to be a successful discounter. Apart from that it is practically impossible for Scapino's profitable activities in the Netherlands, which will remain part of Macintosh Retail Group, to provide support to the Belgian activities."

Mark Rosman, DFM Participaties BV "We see the acquisition of these Belgian stores as an important step in our plans for launching The Fashion Market, a new discounter offering fashionable clothing, shoes and accessories for men, women and children in Belgium and the Netherlands. We're going to restyle the stores to give them a young, fresh image, and the first refurbished stores will be opening in mid-October."

Scapino shops are located in out-of-town retail centres. Just like its counterpart in the Netherlands, Scapino in Belgium carries a range of shoes, fashion, sports and casual wear for the whole family. "The lowest price guarantee assures price-conscious consumers that they will never pay over the odds", can be read on the Macintosh's website.