Louboutin loses battle for red protection in Switzerland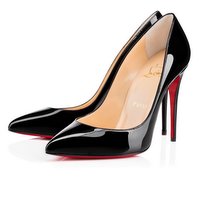 The French luxury footwear and fashion designer lost the exclusive rights over its distinctive red sole in a lawsuit

A court in Switzerland has ruled the sole of "somewhat garish colour" is merely a decorative feature and cannot be protected in accordance with the country's trademark law.

Christian Louboutin owns trademark protection for its red sole in the European Union, China, Australia, Russia, Ukraine, Monaco, Singapore and Norway, and has been seeking trademark protection in the country since 2010.

The French designer will be able to appeal the ruling at the country's highest court.

Back in 2012, Christian Louboutin has filled a case in the US against Yves Saint Laurent claiming the trademark rights in red soled shoes. The court ultimately held that the bright red soles of Louboutin's high heels were so distinctive they deserved trademark protection, as long as the upper of the shoe contrasted in color to the red sole.