Lockdowns in China hit Burberry's sales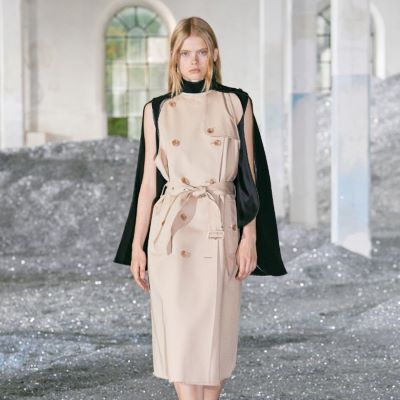 The luxury group reported in a trading update that despite an overall recovery, sales in Mainland China dropped by 35% in the first quarter of 2022, as compared to the same period of last year
"Our performance in the quarter continued to be impacted by lockdowns in Mainland China, but I was pleased to see our more localized approach drive recovery in EMEIA, where spending by local clients was above pre-pandemic levels. Our focus categories, leather goods and outerwear, continued to perform well outside of Mainland China and our programme of brand activations boosted customer engagement. While the current macro-economic environment creates some near-term uncertainty, we are confident we can build on our platform for growth", commented Jonathan Akeroyd, Chief Executive Officer.

First Quarter Trading Update
In the first quarter of fiscal 2022, Burberry's comparable store sales increased by 1%, as compared to the same period of last year, with "significantly" different performances in each region.





In the Asia Pacific region, sales fell by 16%, with Mainland China down by 35%, due to the restrictions put in place to control COVID-19 outbreaks. The group noted that the decline in China was partially offset "by strong performances in the recovering markets of Japan and SAP".





The EMEIA* region, in turn, recorded a 47% growth, due to a more localized approach, which drove an increase above pre-pandemic levels in spending by local clients, as well as increased tourist spending mostly from the Americas. The Americas region, however, reported a decrease in sales of 4%, "slowing against very tough comparatives".





Burberry's focus categories, leather goods and outerwear, had a double-digit comparable sales growth outside Mainland China during the first quarter of the current fiscal year. The company highlighted the good performances of rainwear, jackets and its Lola handbag range, supported by new shapes.




Outlook
Looking ahead, the company continues to target high-single-digit revenue growth and 20% margins in the medium term. "While the current macro-economic environment creates some near-term uncertainty, our performance in Mainland China has been encouraging since our stores reopened in June, and we are actively managing the headwind from inflation", it can be read in the statement.








*Europe, Middle East, India and Africa









Image Credits: luxuryfacts.com