Burberry signs sustainability linked loan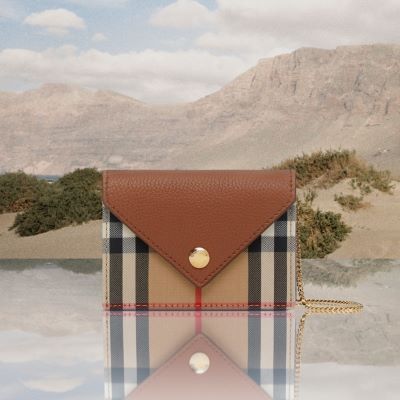 The luxury group has refinanced its Revolving Credit Facility to a 300 million British pounds (358.9 million euros) sustainability linked loan, in coordination with Lloyds Bank
Looking ahead at the goal of becoming Climate Positive by 2040, the loan builds on Burberry's efforts to embed ESG goals across its operations, including its sources and financing. In September 2020, Burberry had already become the first luxury brand to issue a sustainability bond, enlisting the support of investors to finance sustainability projects. The fashion house is set in accelerating emissions reductions by 46% across its supply chain by 2030 and becoming net-zero by 2040.

"At Burberry, we believe our long-term success depends on creating a net-zero future. Linking sources of funding to sustainable initiatives will help drive this, not only in the luxury industry but also across the wider economy. We're grateful for the support of our relationship banks in establishing this funding, which will help us on our journey to decarbonize our own operations and extended supply chain", commented Julie Brown, Chief Operating and Financial Officer at Burberry.
Lloyds Bank, which created in 2021 a new Sustainability and ESG Finance team to support corporate clients with their sustainability strategies, has declared to be proud of acting as the lead coordinator on this funding package. "Helping our clients reach net-zero is a key priority for us. Working alongside a climate leader such as Burberry as it progresses its green journey will be crucial for helping the wider luxury fashion industry", added Scott Barton, Managing Director of Lloyds Bank's Corporate & Institutional Coverage team.
Image Credits: burberryplc.com