Lineapelle kicks off its 93rd edition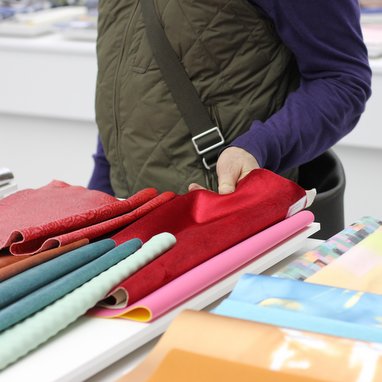 The next edition of the International exhibition of leather, accessories, components, fabrics, synthetics and models will take place in Milan from the 4th to 6th of October, launching the style for Winter 2018/19 at the grounds of Fieramilano Rho
With a total of 1 285 exhibitors, the organization of the trade fair highlights the increase of 3.5% compared to the event held September last year. An increase in the number of exhibitors also if compared with the February 2017 show (+7%).

The increase occurs in the number of exhibitors from Italy (+4.5%) but also on those coming from abroad (+1%) A total of 48 countries are represented in this edition, up from 44 a year ago.

The exhibition area has also expanded: over 47 500 square metres and am increase of 3.5% compared to September 2016. According to the organization: "The numbers speak for themselves, unambiguously revealing the strength and appeal of Lineapelle at a global level and making it a key event of international importance in the leather industry, in terms both of business and stylistic developments".

According to the same source, the development of Lineapelle's international network was key in the results obtained. Next international events are: Lineapelle New York taking place from the 31st of January 2018 to the 1st of February 2018 and Lineapelle London taking place on the 23rd of January 2018.
The next editon of Lineapelle will take place from the 20th to the 22nd of February 2018.