Limited edition bags by Joana Vasconcelos and Labuta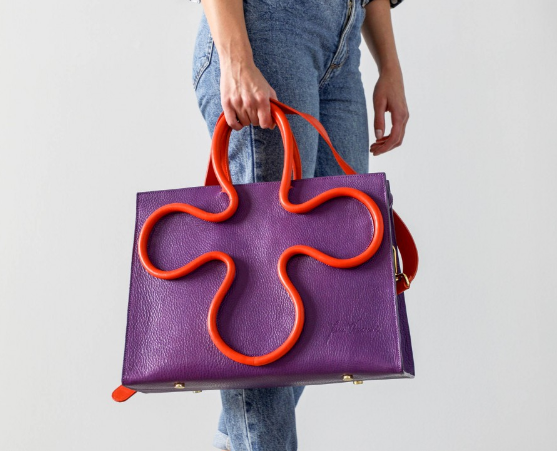 A limited and exclusive edition of leather bags designed by artist Joana Vasconcelos has been announced
The Joana Vasconcelos Foundation has created, in partnership with Portuguese footwear brand Labuta, a limited and exclusive edition of leather bags designed by the artist.


Joana Vasconcelos Studio bag is the result of this partnership, which combines the quality of a product made entirely by hand, according to the knowledge of traditional craftspeople and the best raw materials, the creativity of the artist. The result is an article of excellence for its robustness and durability without compromising elegance and comfort.

Being a unique piece, each bag is unique in its colour combination, with 10 compositions available. The price of each bag is 2 100€ and the production time of each bag reaches 6 weeks.

The commercialization of this limited edition will fund a annual scholarship for arts students.

Labuta and Joana Vasconcelos
Labuta is a brand of footwear, bags and accessories made in Portugal, which recreates the traditional manufacture of national artisans, giving it sophistication and contemporaneity. Joana Vasconcelos is a Portuguese artist, with international recognition, given specially after the representation of Portugal at the Venice Biennale in 2013 and after having an exhibition of her works hosted at the Palace of Versailles.