Lenzing completes lyocell expansion project in Thailand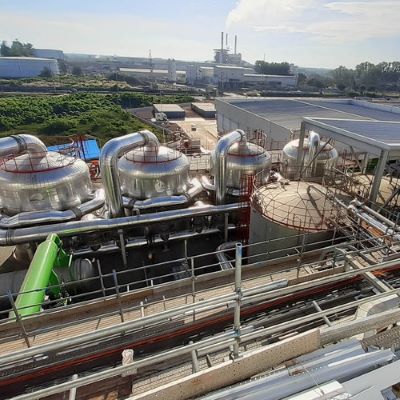 The leading supplier of wood-based speciality fibres has announced that it has completed its 400 million euros lyocell expansion project in Thailand, despite COVID-19 pandemic constraints
"We are very proud of this achievement. Our sincere thanks go to the entire Lenzing team and especially to our staff in Thailand but also to many external stakeholders, who joined forces in times of a global pandemic to make this key project reality. To deliver such a huge project in time and at budget is an outstanding achievement given the challenges of the global pandemic", declared Cord Prinzhorn, CEO of Lenzing Group.

Located at Industrial Park 304 in Prachinburi, around 150 kilometres northeast of Bangkok, the new factory, which has a nameplate capacity of 100 000 tons per year, will assist in meeting the growing demand for sustainably produced fibres.

"The demand for our wood-based, biodegradable speciality fibres under the TENCEL, LENZING, ECOVER and VEOCE brands is growing very well. In Asia in particular, we see huge growth potential for our brands based on sustainable innovation", added Robert van de Kerkhof, Member of the Managing Board. The underlying idea of the lyocell process is the dissolution and processing of the pulp in a closed-loop without any chemical derivatization, which makes it a "particularly environmentally responsible" production process.

The new facility also represents an important step towards a zero-carbon future. In 2019, Lenzing made a commitment to reduce its greenhouse gas emissions per ton of product by 50% by 2030 and to be climate-neutral by 2050. The new site in Thailand can be supplied with sustainable biogenic energy, contributing significantly to climate protection.

Image Credits: lenzing.com