JD Sports delivers solid performance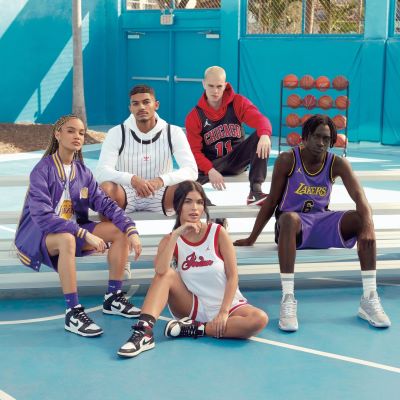 According to the group's latest update on fiscal 2023, the UK-based retailer saw its revenue and profit before tax and adjusting items grow year-over-year despite supply chain challenges
"I am very pleased to report that the Group continues to make excellent progress with the Group headline profit before tax and adjusted items increasing by a further 5% to £991.4 million (2022: £947.2 million). To further increase the Group's profitability when the first half was impacted by the well-publicised international supply chain challenges, which resulted in the reduced availability of certain key footwear styles, gives me great confidence in both the strength of our market-leading sports fashion proposition and the expertise of our colleagues", commented Régis Schultz, Chief Executive Officer of JD Sports.

Fiscal 2023 Results
In a preliminary statement concerning fiscal 2023, which ended on the 28th of January, the group reported a revenue increase of 12% to 10.1 billion British pounds (11.6 billion euros) from the 8.6 billion British pounds (9.9 billion euros) recorded over fiscal 2022.





Andrew Higginson, JD's Chair, said this was the result of "a significant strengthening in trade through the second half of the period, particularly in North America, as the supply of product from a number of the international brands normalised".





The group's profit before tax and adjusted items totalled 991.4 million British pounds (1.1 billion euros) over the last fiscal year, as compared to the 947.2 million British pounds (1.08 billion euros) registered in fiscal 2022, with the Sports Fashion retail segment adding 827.6 million British pounds (950.3 million euros) to the total. (2022: 774.4 million British pounds or 892.6 million euros).





Still, in fiscal 2023, JD Sports' profit before tax amounted to 440.9 million British pounds (506.3 million euros), as compared to the 654.7 million British pounds (751.8 million euros) reported in the prior year.



Fiscal 2024 Outlook
The UK-based company "is reassured with trading to date in the new financial period with growth in organic sales at constant exchange rates of more than 15% after 13 weeks". So, despite the challenging macroeconomic and geopolitical situation, is anticipating reaching 1.03 billion British pounds (1.15 billion euros) in profit before tax and adjusted items in the current fiscal year.






1 British pound = 1,15 euros





Image Credits: grmdaily.com