Javan Bunch leaves the Rockport Group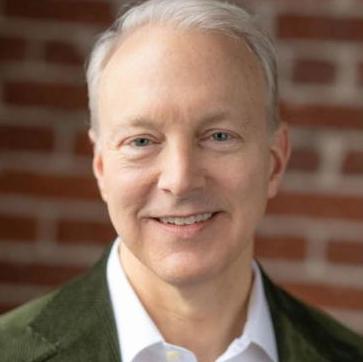 The Massachusetts-based footwear company confirmed that Javan Bunch is stepping down as President. He completed little more than a year in the job
The news was first reported by Footwear News but now confirmation came from Rockport. The company didn't comment who might fill the position in the future.

Bunch reported to Rockport Group's CEO Gregg Ribatt. Prior to Rockport, Bunch was CEO of Donald J Pliner. Before that, he served as EVP of global merchandising and domestic wholesale for footwear, handbags and accessories at Tory Burch, and he had also worked for Coach.


The Rockport Group, which owns Rockport, Dunham, Aravon and Cobb Hill, was acquired by Charlesbank Capital Partners back in August 2018.
About the Rockport Group
Back in the 1930s, Samuel Katz founded the Hubbard Shoe Company, which had its first factory in Rochester, New Hampshire; eight years later the company employed 700 peopl. In 1945, Saul Katz took control of Hubbard from his father. The company continued its activity an witnessed the gib changes which took place in the US manufacturing over the years, with a moving towards cheaper locations. In 1971, Saul Katz and his son, Bruce, formed The Rockport Company. In 1986, shortly before the company was sold, Rockport's sales were reaching nearly 100 million US dollars a year, having turned a profit every year since it was founded. In 1986, Rockport was preparing to go public when the family decided to sell the company to British athletic footwear giant Reebok. Bruce Katz remained as President for one year before turning over the management to a new Reebok CEO. Saul Katz stayed on as part of the management team until retiring in his 70s. Later Reebok was sold to German-based adidas. Back in the summer of 2015, Berkshire Partners and New Balance Holding, Inc. completed the acquisition of The Rockport Company from the adidas Group, and combined Rockport with DryDock Footwear, an affiliate of New Balance, to form a new company called The Rockport Group. In May 2018 Rockport filed for Chapter 11 bankruptcy protection, citing a "costly and time-consuming separation" from their former owner, adidas AG. Charlesbank Capital Partners purchased the company out of bankruptcy in July 2018.