Rockport receives bankruptcy court approval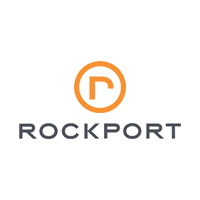 The Rockport Group LLC announced approval from the US Bankruptcy Court for Delaware for all of the company's First Day motions has been received, which will support the business operations as the company completes the previously announced court-supervised sale process
The Court has granted Rockport interim approval to access up to 10 million US dollars in new debtor-in-possession (DIP) financing from its existing noteholders, in addition to its existing 60 million US dollars credit facility. Among other First Day orders, the company also received authorization to continue to pay employee wages and benefits, honor customer commitments and otherwise manage its day-to-day operations in the ordinary course through the sale process.
All of the company's businesses around the world are open and operating in the normal course, including the company's wholesale operations and retail stores in Japan, Korea, China and Hong Kong, as well as in Europe, Canada and the US, as well as the company's e-commerce platform and retail locations.
Rockport has entered into an asset purchase agreement with CB Marathon Opco, LLC an affiliate of Charlesbank Equity Fund IX, Limited Partnership, pursuant to which Charlesbank will acquire substantially all of Rockport's assets. The agreement with Charlesbank includes Rockport's global wholesale assets, e-commerce platform and retail operations in Asia and Europe.
To facilitate the sale, Rockport and its US and Canadian subsidiaries have filed voluntary petitions under Chapter 11 of the US Bankruptcy Code in the US Bankruptcy Court for Delaware. The transaction is being undertaken pursuant to Section 363 of the US Bankruptcy Code. Accordingly, Charlesbank is serving as the "stalking horse bidder" in a court-supervised sale process and the agreement is subject to higher and better offers, among other conditions.
Rockport intends to pay for all goods and services delivered on or after the 14th of May in the normal course. Payment for goods and services delivered to the US and Canadian entities prior to the filing will be addressed through the Chapter 11 process. Under the terms of the agreement, Charlesbank will assume responsibility for payment of certain pre-petition obligations to product suppliers of the acquired assets.

Source:
FDRA