Japanese imports slow down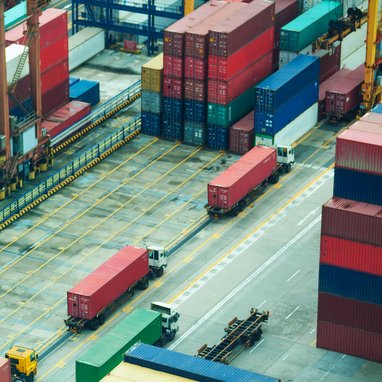 The Japanese market is one of the most important ones for footwear companies. Imports of footwear by this Asian country registered a decline of 5.1% in the first semester of 2017

According to the latest edition of the World Footwear Yearbook (
available here)
Japanese imports remained flat in 2016, at 5.16 billion dollars and the Asian country took on the
4th place on the top of the largest importers of footwear
, which represents a share of 5.1% in worldwide imports. Japan is one of the largest markets in the world for footwear and one in which sports footwear is very relevant.
In the first half of 2017, value of the Japanese imports declined by 5.1% and quantities increased by 1.6%. Two countries are responsible for 70% of imports: China (52%) and Vietname (18%). A high concentration in suppliers is clearly identified as the 5 top origins concentrates 89% of all imported footwear entering Japan (Indonesia (8%), Italy (6%) and Cambodia (4%) join China e Vietnam).
China continues to be the indisputable leader with a 52.3% share, however its share in total Japanese imports continues to shrink: in the first half of 2015 China had a share of 53.2% (-137 million USD). Although, in the first semester of 2017, quantities imported by Japan from China were up by 1.0%, its value was down by 6.6%. Although this is the main driver of the decline in the value of Japanese imports, all major import partners have registered declines: apart from Cambodia (+1.4%) and Myanmar (+19.4%) all other countries registered a decline in value of imports.

Textile is the main category of imported footwear by Japan, with a 40% share in the first semester of 2017 (growing from a share of 37% in the first semester of 2016). Imports of textile footwear grew by 4.8% in volume and 2.8% in value in the first six months of 2017. Imports of Rubber and plastic (34%) and Leather footwear (22%) declined in quantity (-1.7% and -8.6%) and value in the period (-8.9% and -11.6%). Leather footwear lost 2 percentage points in its share in total (a 24% share in the first half of 2016 compares with a 22% share in the first semester of 2017).

In Japan, there is a system of tariff quotas for imports of leather and leather footwear. In each year, the Japanese government defines the quantities to which a lower tariff (primary level tariff) will be applied. Once this quota is hit, quantities imported above this limit will have to pay a high tariff (secondary level). In the secondary tariff there are no limits on quantities. It should be noted that the quantity defined within the quota has not changed since 1996 and the primary tariff has unchanged since 2002. This system of tariff quotas explains the low share of leather footwear in total Japanese imports.