Inspiramais starts in São Paulo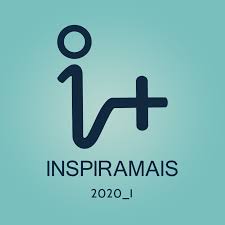 The event representing the official launch of materials and products developed during the last months started today in the Pro Magno Events Centre, in the Brazilian city
Inspiramais represents the moment when the products developed by the Brazilian components industry for the next season meet with manufactures of footwear, handbags, accessories, garments and furniture. The several projects developed by the industry of components aim to lead to a new thinking for the Brazilian fashion by presenting a structured line of though and action for the creation processes to the fashion segments.
Being the only Latin American Materials Design and Innovation Show, Inspiramais takes place today and tomorrow at the Pro Magno Events Center in São Paulo. Seen as essential to the entire industry, the event effectively creates new creative processes for the entire link of the design industry and takes the main inspirations of next season for the entire fashion production chain. The event awaits the presence of more than seven thousand designers, designers, businessmen and professionals of the so-called Brazilian Fashion System of the main national industries and Latin America, USA, European countries and Asia.

Designer, and coordinator of the projcet Walter Rodrigues heads a team of several designers and fashion consultants involved in eight projects within Inspiramais: "The project unifies the entire product language with genuinely Brazilian references, creating an identity for the national industry and differentiating itself across the domestic and international market", commented Walter Rodrigues.
According to Ilse Guimarães, superintendent of Assintecal (Brazilian Association of Companies of Components for Leather, Footwear and Manufactured Goods), the alignment of several segments generates the strength of national products: "After almost 10 years promoting the project, the production chains are aligned and seeking this identity to the products produced in Brazil. Countries like Peru, Argentina, Mexico, for example, increasingly prefer the raw materials of Brazil, because they bring genuine design, combined with technology, comfort and differentiated materials. We are literally taking the country to the rest of the world. "


Inspiramais
Taking place twice a year, Inspiramais is the place to launch of more than 900 materials developed by the companies participating in the projects. Every six months, roughly 150 exhibitors, and around 6 thousand visitors gather in São Paulo to kick off the creation process of new collections. A team of designers coordinated by Walter Rodrigues, study the socioeconomic and cultural trends, as well as they analyse the consumer behavior, and work towards the creation and development of innovative materials in design and technology in the participating companies. The purpose of the action is to promote the development of materials that have the ability to convey essential and true values to the consumer, something critical for companies to succeed