Inditex to double the number of disabled employees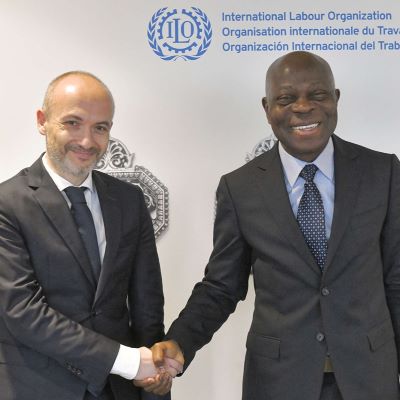 The Spanish-based fashion group intends to "significantly" increase the number of employees with disabilities across its stores, logistics platforms, warehouses and offices worldwide within two years
This goal implies hiring over 1 500 professionals, thus doubling the number of employees with some form of disability. The owner of Zara, Pull&Bear and Bershka added that it aims to outperform the disabled employee thresholds required in the various jurisdictions in which it operates, and in markets where there are no such requirements, Inditex's target is to have at least 2% of its local headcounts be of differing abilities.

This announcement took place on the 25th of January at a meeting with the Director-General of the International Labour Organization (ILO), Gilbert F. Houngbo, after the group endorsed the ILO Global Business and Disability Network, a worldwide network created to promote disability inclusion in the workplace.

"Disability inclusion in the workplace is a core component of our commitment to people. Diversity, fairness and inclusion are values we all embrace, values we pursue day-to-day, in order to have an impact within Inditex as well as all around us: our pledge is to design opportunities for everyone", commented Óscar García Maceiras, CEO of Inditex, at the time.

The ILO's Director-General noted that companies are increasingly recognizing "that their Diversity, Equity & Inclusion efforts must address the inclusion of persons with disabilities to lead to positive and sustainable business changes". Thus, "the ILO Global Business and Disability Network provides a unique space for enterprises to learn from and support each other on their respective disability inclusion journey", he added.

Image Credits: inditex.com