ICC invests 2 million euros to double production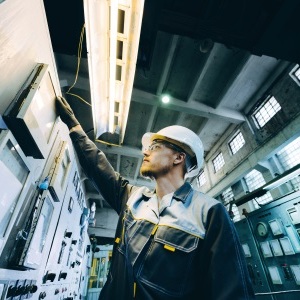 Portuguese footwear company ICC, specialized in the production of professional footwear, is investing two million euros in its facilities with the goal of doubling production
Footwear company ICC - Indústrias e Comércio de Calçado S.A., with headquarters in the north of Portugal and specialized in the production of professional footwear, is investing two million euros in relocating the logistics activity to Póvoa do Varzim and in the modernization of the industrial unit in Guimarães. The main objective of this investment is to double production until 2021.

Teófilo Leite from ICC assured the investment of 2 000 square meters will allow "the possibility of making over 100 expeditions per day to hundreds of destinations all over the world ... to grow the logistical space, mainly the expedition of finished products, improves the internal efficiency and the customer service, which is becoming decisive to the business development", stated ICC's President.
Additionally, transferring the logistics activity will freed up space in Lavoro's industrial unit, in Guimarães, therefore allowing efficiency in the investments being made in expansion, modernization and automation, which according to the company will contribute to the goal of doubling the production capacity: "... this year we're producing half a million pairs of shoes, next year we're projecting 700 thousand pairs and, this way, we're prepared for the production of a million pairs within the next following years".
The automation of Lavoro's technological center is also predicted for next year (it will be called Spodos Foot Science Center) and will aim to promote the development and technical advice in the field of professional footwear. it will have its own business activity within the ICC Group: "In terms of organization, we have been feeling the need of self-sufficiency in certain departments and have been giving them autonomy, although always framed within the group", explained Teófilo Leite.
ICC is a company with 100% Portuguese capital, employing 200 workers in Guimarães and exporting 80% of its production to thousands of clients to over 50 markets with the brands Lavoro, No Risk, Portcal and Go Safe. The company's goal is to increase its revenue from the 13 million euros registered in 2016 to 20 million euros by 2020.