How robots help in footwear warehouses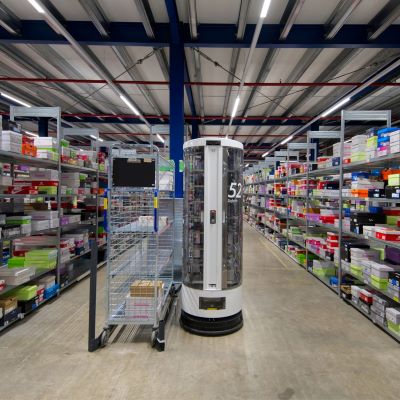 This webinar organised by Magazino will focus on the upcoming peak season and the challenges of managing e-commerce and footwear warehouses
The upcoming peak season around black Friday will be a challenge like every year for e-commerce and in particular footwear warehouses. But this year it might be even more challenging because of all the uncertainty around recent developments like COVID-19 or clogged supply chains.

German-based robotics company Magazino, the British Footwear Association and FIEGE Logistics are hosting a joint webinar to discuss those challenges on the 27th of October. FIEGE has been using the Magazino robots for years in their footwear warehouse that handles the logistics for the DEICHMANN online shop. The fleet of shoe box picking robots has become a crucial element of support, especially during peak seasons.
In the
upcoming webinar attendees can learn
about:
· How crazy will it get? A forecast of this year's peak season between Black Friday, Cyber Week and Christmas
· What to expect in times of "post-covid" developments and clogged supply chains
· How do mobile picking robots support logistics operation in footwear warehouses?
· Best practice: How and why FIEGE Logistics uses robots to support their footwear shipping

Speakers include
:
· Lucy Reece-Raybould, CEO at British Footwear Association
· Christoph Mangelmans, Managing Director Omnichannel Retail, FIEGE Logistics
· Frederik Brantner, CEO, Magazino
Free registration following this
LINK.