Geox plans to open 350 stores in China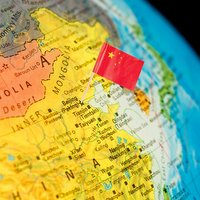 The Italy-based shoemaker has signed a distribution agreement with Hong Kong listed Pou Sheng International to set up more than 300 stores in Mainland China by 2020
The new deal will allow Geox to take advantage of Pou Sheng distribution network in China, as this is one of the leading retailers in the country within the lifestyle and sportswear segment, retailing brands such as Converse, Rockport and Keds with more than 4 500 retail outlets and more than 2 600 sub-distributors across China.

With the new deal the two brands will target China's rising middle class of roughly 109 million consumers.

The agreement includes the exclusive distribution of Geox adult collections in China and the opening of 350 new stores in the first five years. This will include mono brand stores and shops-in-shops in high end footwear specialist retailers, shopping malls and department stores.

Mario Moretti Polegato, Chairman and Founder of Geox, said the agreement is aimed at "developing properly our brand distribution in China where, in our directly operated stores in Shanghai and Beijing, Geox has already demonstrated to have strong potential".