Four architects, one stroke, two shoes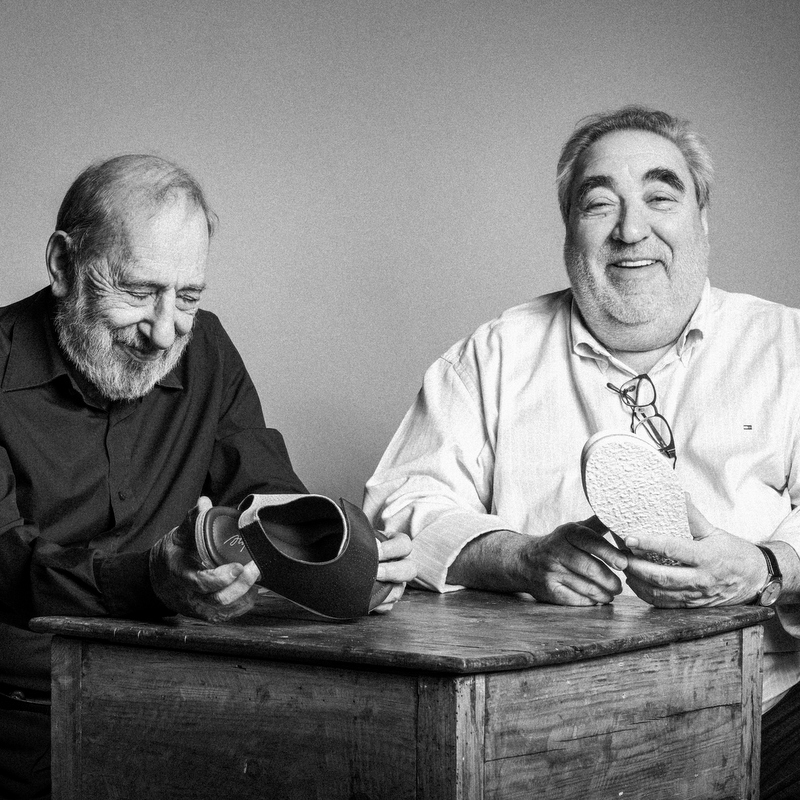 The project was laid by Marta de Pinho, but brings together four architects, two of them Pritzker Prize winners, the ultimate Architecture Prize. Álvaro Siza Vieira and Eduardo Souto Moura each designed a pair of shoes
When Marta de Pinho had the idea to go into the shoe world, inspired by a course in footwear design in São da Madeira, she did so by using her training in architecture with an aim to build the foundations that would guarantee a unique and completely stand-out final product, perfect in every way: "in concept, origin, production, quality, comfort, functionality and beauty".
She then set two challenges. The first one was addressed to her friend, architect Paula Nobre, to set up with the company that would house O TRAÇO - the brand ensuring the development, production and marketing of the shoes. A second one, addressed to two of the best architects in the world, Souto Moura and Siza Vieira, for them to design something they had never even sketched before: a shoe.

Attracted by the originality of the idea that took their natural creative curiosity by storm and won over by her arguments, Álvaro Siza Vieira and Eduardo Souto Moura did not hesitate in accepting the challenge. Thus, the design of these two very special shoes that now see the light of day came from the unique and inspired hands that produced works that earned both architects the Pritzker Prize.
Souto Moura designed a shoe, Siza Vieira a sandal. After that, they personally chose all the materials, defined each of the colours, personalised all the finishing; they supervised the production of the prototypes, defined each of the details and adapted the original design to the demands of comfort and functionality whenever necessary.
Throughout the process, the two Masters of Architecture demonstrated deep respect for the Portuguese footwear industry and history, showing specific knowledge of this area that was manifestly unexpected, and all without ever distorting the initial boldness and original essence of each of their creations.

A superior design was combined with the high quality of all materials chosen by the architects - leather, hides and rubbers. This fusion resulted in two absolutely unique shoes, born from the delicate and entirely hand-crafted work of experienced and dedicated artisans of the footwear industry of São da Madeira, a work of art whose path to completion is, literally, a privilege to follow.

Both models are unisex, very versatile, and are available in various colours.

The most surprising component of the final product, in addition to the bold specialised design, the careful choice of quality materials and the fantastic hand-crafted production, proudly all Portuguese, is the total absence of any trade-off in terms of comfort and functionality, since the feeling of lightness and well-being when wearing either model is absolute.


Source: Portuguese Soul Magazine