Foundation Louis Vuitton opens doors to the public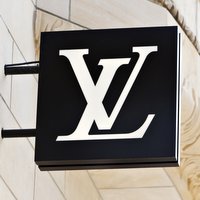 Monday 27th of October 2014 marks the public inauguration of the building designed by architect Frank Gehry. The space will become a new location in Paris for contemporary French and international artistic creation


The LVMH Group announced the opening to the public of the Fondation Louis Vuitton. The foundation will be located in a building commissioned by Bernard Arnault, and designed by the American architect Frank Gehry. Resembling a cloud of glass, the building is set in the Jardin d'Acclimatation in Paris, in the northern part of the Bois de Boulogne. The building's floor area totals 11 700 square meters , 11 galleries and a conference room with capacity for 350.

The building includes exhibition galleries dedicated to the permanent collection, temporary exhibitions and artists' commissions and a flexible auditorium for the presentation of multi-disciplinary performances and events.

The Foundation Louis Vuitton's mission is to "encourage and promote contemporary artistic creation both in France and internationally. The collections and programs will continue the tradition of artistic and creative movements of the 20th and 21st centuries".

In the context of the opening program, the Fondation Louis Vuitton will present an exhibition showcasing the architectural project created by Frank Gehry for the foundation. The exhibition will be presented in dialogue with the first European retrospective of Frank Gehry's work presented by the Centre Pompidou, from October 2014.

The Fondation Louis Vuitton is a corporate foundation and a private cultural initiative dedicated to art and artists. The foundation represents a new phase in art patronage and in the culture initiated by LVMH in France and around the world over the past two decades.