Footwear exports in Sri Lanka with impressive growth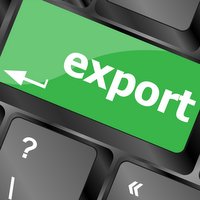 During 2013 the Asian country sold 1.1 million pairs valued at 21.7 million US dollars, increasing by 80.2% the value generated with footwear sales to other countries

Sales abroad of Sri Lankan footwear registered a remarkable growth during the year of 2013, according to official statistics. The country almost doubled its value of footwear exports in only a year, growing from 12.1 million US dollars in 2012 to 21.7 million US dollars in 2013. Main destination markets were Australia (56%) and Italy (12%).

Total footwear imports reached 1.0 million pairs in 2013 valued at 18.7 million US dollars, an increase of 46.4% in value terms. China is the leading exporter of footwear to Sri Lanka, with a 38% share in the country's total imports. Vietnam and India follow, with shares of 17% and 15%, respectively. Indonesia (7%), Singapore (7%) and the US (5%) complete the group of main suppliers of footwear to the Sri Lankan market.

In the past 8 years the country has been very dynamic in its international trade relations growth, with imports in 2013 standing at a value of almost 4 times the value registered in 2006 (4.8 million US dollars). Exports grew 14.1% between 2006 and 2013, mainly driven by an impressive growth in sales to Australia and India.

A recent study by the Ceylon Chamber of Commerce reveals that this trend is expected to continue during the current year.