Join the World Footwear Experts Panel today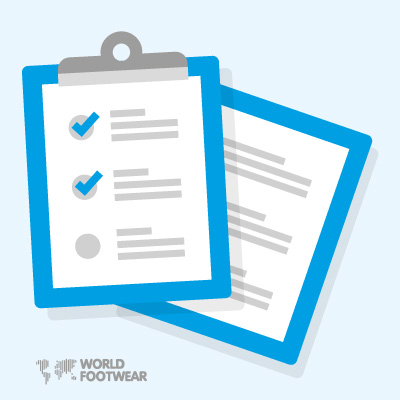 Follow the attached link and enrol in our Panel of Experts. As soon as a new edition of the World Footwear Business Conditions opens, we will contact you to get your input
In 2019 the World Footwear has created the World Footwear' Experts Panel and is now conducting a Business Conditions Survey every semester.
The objective of the World Footwear Experts Panel Survey is to collect information regarding the current business conditions within the worldwide footwear markets and then to redistribute such information in a way it will provide an accurate overview of the situation of the global footwear industry.
To ensure your views are taken into consideration register today and as soon as a new edition of the World Footwear Business Conditions opens, we will contact you.
Please note that all information provided will be treated with confidentiality – more information on our
Privacy Policy