Foot Locker announces capital spending for 2016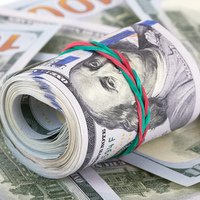 The US-based specialty athletic retailer announced that its Board of Directors had authorized two capital allocation initiatives that will elevate investment in the business operations and provide additional returns to shareholders

First, the Board of Directors approved a 297 million US dollars capital expenditure program for 2016. The company will continue to invest in a variety of strategic growth initiatives, including the ongoing rollout of remodel programs across its banners, additional shop-in-shop spaces in partnership with key vendors, the continuing expansion of its Kids and European businesses, and key technology improvements in its logistics and digital operations. The relocation of its headquarters within New York City will also be completed in early 2016.

Second, the Board of Directors declared a quarterly cash dividend on the company's common stock of 0.275 US dollars per share, which will be payable on the 29th of April. This dividend declaration represents a 10 percent increase over the Company's previous quarterly per-share amount and is equivalent to an annualized rate of $1.10 per share.

"I am pleased that our Board of Directors has once again expressed its confidence in our Company's ability to increase both our capital expenditure and dividend programs to new highs, while we also actively return cash to shareholders through repurchasing shares," stated Richard Johnson, President and Chief Executive Officer. "The investments we have made in the business continue to be highly productive and strongly position us as leaders in the athletic retail industry. In 2016, we will continue to invest in our strategic growth pillars while also seeking to lead in generating total shareholder returns."

Foot Locker, Inc. is a specialty athletic retailer that operating 3 383 stores in 23 countries in North America, Europe, Australia, and New Zealand, as of the end of January 2016.