Foot Locker and Pensole in collaboration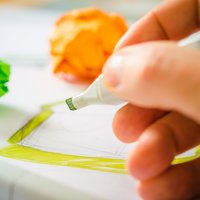 The US-based footwear giant and the specialized footwear design academy get together as part of the initiative Fuel the Future of Footwear

Foot Locker, Inc. the New York-based specialty athletic retailer, in collaboration with Pensole Footwear Design Academy, announced that it will continue its comprehensive partnership and education program; committing to foster innovation and creativity in the next generation of footwear designers through 2016.

As a part of its commitment to delivering the freshest most innovative sneakers, Foot Locker will help to grow and develop designers at Pensole through two new "Fueling the Future of Footwear" Master Classes and the World Sneaker Championships in 2016. Each program offers winning participants the opportunity to have their designs sold exclusively at Foot Locker stores.

"We're excited to continue our partnership with Pensole Footwear Design Academy to encourage the next generation of sneaker designers and further advance innovation in the sneaker business", stated Stacy Cunningham, Executive Vice President of Marketing for Foot Locker, adding: "With this year's new courses, we hope to inspire footwear designers from across the globe to create some of the industry's most innovative sneakers, available exclusively at Foot Locker."

"Pensole is looking forward to another great year of working with Foot Locker to foster the future of footwear designers", also commented said D'Wayne Edwards, Pensole founder, adding: "This partnership offers these students the chance of a lifetime and the opportunity to fulfill every designer's dream – to create a new, innovative sneaker and have it sold at Foot Locker."

The World Sneaker Championships, kicking off on the 5th of February, invites designers from across the globe to enter their sneaker design into the bracket-style competition. Sixty-four designs will be selected and voted on by consumers. A panel of judges will select the final design that will be sold at select Foot Locker stores globally, with a portion of the proceeds benefitting the Pensole Foundation.