Foot Locker in partnership with Pensole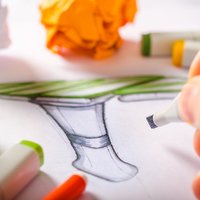 The Fueling the Future of Footwear course is scheduled to start in July. Asics America Corporation will also join

The new York-based athletic wear retailer announced a new collaboration with Pensole Footwear Design Academy to invest in the next generation of footwear by fostering innovation and creativity in the classroom. Foot Locker and Pensole will partner with Asics Tiger on their first initiative this summer.
The course is set to take place from 13th-31st of July. The curriculum for the three-week, class-based competition is built upon Foot Locker's commitment to delivering the freshest, athletic-inspired footwear and Pensole's "learn by doing" footwear design process.
The brands announced they will work together to select 18 students to comprise six teams with skill sets across design, engineering/materials and business to create a new collection for Asics Tiger. The competition winners will be chosen by a mix of Foot Locker, Asics and industry executives, alongside the professor of the course, and Pensole founder, D'Wayne Edwards. The chosen design will also be sold at select Foot Locker locations and the winning team will receive a 12 000 US dollars scholarship.
"Delivering fresh, new athletic footwear innovation to our customers is at the core of everything we do at Foot Locker", stated Stacy Cunningham, Executive Vice President of Marketing for Foot Locker, adding: "We are thrilled about our partnership with Pensole, and having Asics on board will certainly make the first competition a memorable one, as we invest in the next generation of trendsetters and fashion-forward thinkers."
Pensole founder D'Wayne Edwards also commented: "With the partnership of Foot Locker, Pensole makes it possible for those students to hone their craft and prepare themselves for their professional careers."
Shannon Scott, Senior Director of brand marketing for Asics America Corporation confirmed Asics excitement with the course. "Asics is excited to be an integral part of this fantastic new collaboration focused on the future of footwear design. We can't wait to see the creativity and fresh interpretation the students bring to this first project", Mr Scott said.
Applications for consideration into the program should be submitted no later than the 24th of May. Applicants who are accepted into the challenge will be notified by the 15th of June. All entrants must be at least 18 years of age.
For further information please visit
www.footlocker.com/pensole
.