Feetz in collaboration with Pensole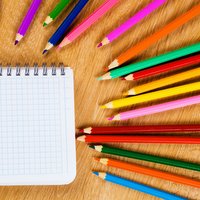 The 3D printing footwear business and the Footwear Design Academy partnered to give studentes the opportunity to design the shoes of the future
Feetz, a 3D printing shoe business focusing in smartphones and 3D printers, based in the US (Tennessee), owns five patents and a proprietary, full stack 3D printing platform that combines additive manufacturing, a process called photogrammetry, responsive materials and customizable biomechanics software to deliver fully customized shoes.

As part of a Pensole Footwear Design Academy 4 weeks master class through the FN Platform Challenge thirty aspiring footwear designers from around the world were challenged to create shoes that can impact the industry.

"Feetz provided the opportunity for tomorrow's generation to design the shoes of the future", stated D'Wayne Edwards founder of the Pensole Academy, adding: "As more industries take the Feetz route and give the consumer the power to choose what they want, companies will develop a new relationship with their consumers."

"Customization is the future of the footwear industry I dream of designing a shoe one day that responds and adapts to an individual's physiology, movement and environment", continued Edwards: "To be able to manipulate the color of a shoe based on what the consumer is wearing or where they are when they wear them...this kind of adaptable technology is not yet available but I believe it's on its way to becoming a reality."

Feetz declared to be honored to play a part in the FN Platform Challenge and to be an active part in the impact that Pensole is making on the footwear industry: "I love being able to inspire the next generation of designers to think outside of traditional methods and create futuristic footwear that can impact not only the industry but the world," stated Feetz founder Lucy Beard, adding: "I'm so excited for the work Pensole is doing now and the innovative things I know they'll do in the future."

Pensole's "learn by doing" curriculum teaches students the entire footwear design process: inspiration, concept-development, design process, problem solving, materials, business, networking, marketing, and branding.