Foot Locker and Nike join to elevate customer experience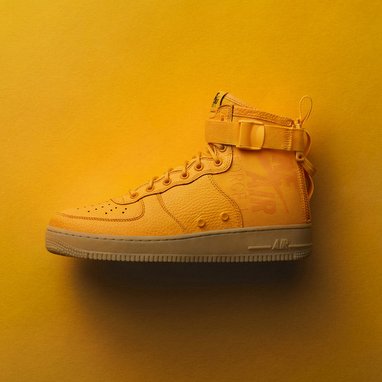 Foot Locker and Nike are moving into an elevated partnership model. The two companies are again joining forces to offer new experiences to consumers through innovative in-store and pop-up opportunities
Sneakeasy
The latest joint experience will come to life in New York in the form of a Sneakeasy, a window into what's next in Nike and Jordan sneakers. The Sneakeasy NYC will offer a curated and coveted assortment of Nike and Jordan products and services, in exclusive and to all sneaker-obsessed consumers. Sneakeasy is scheduled to open at 30 Wall Street on the 22nd of November 2017, from 11 am to 5 pm, and will remain open daily through the 1st of December.
Consumers can learn more about exclusive launches and events at Sneakeasy by following Foot Locker and Nike social channels and by joining Foot Locker's VIP loyalty program and the Nike Plus program for special member benefits.
NBA Player Edition and Nike Pro Atheletes
House of Hoops by Foot Locker is now offering consumers the opportunity to get the hottest Nike and Jordan basketball sneakers, as seen straight off NBA courts around the country. Consumers can find these player edition sneakers exclusively at select House of Hoops locations as early as the following day.
Also as another of the several new elements elevating the consumer experience with Nike, Foot Locker is hiring new experts, specially trained on Nike in "Nike Pro Athletes" and "Nike Pro Leads" roles. These two new, full-time career opportunities were created by Foot Locker in partnership with Nike to drive elevated customer experiences at Foot Locker by offering and sharing an emotional connection to the top Nike products available in the market.
"At Foot Locker, we are proud to have associates who are so deeply knowledgeable and passionate about all the great premium products we have to offer", commented Tony Aversa, Vice President of Customer Experience and Sales for Foot Locker North America, adding: "These new Nike Pro Athlete and Lead positions will allow for even more in-depth consumer connections for both Foot Locker and Nike".
Image Credits: Special Field Air Force-1 Mid "OBJ" to be launched at Sneakeasy on the 22nd of November