Flexi aiming to conquer South America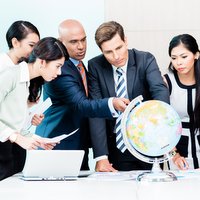 The incorporation of new technologies and the strengthening of the retail network are the aims of Flexi, a Léon-based (Mexico) company
Founded in 1935 by Roberto Plasencia Gutiérrez, Flexi started as a small workshop. In the 50s his son, Roberto Plasencia Saldana, assumed the leadership of the company, now converted into a giant of the footwear industry.

Since last September Roberto Plasencia Torres is leading the company, with a commitment to improve the results obtained in these 80 years. The company currently has 17 factories in the city of Leon, two in San Luis de la Paz, one in San Diego of the Union and one in Dolores, employing around 5 300 people.

Daily production at their plants reaches between 65 000 and 70 000 pairs. The company has a distribution network of 383 Flexi shoe (35 were opened this year) and more than 4 000 outlets in multibrand stores, departmental and shopping centers.

Now that Flexi is celebrating 8 decades of existence the aim is to establish itself as a global brand. With the third generation now in charge of the family business, Flexi aims to conquer new markets, mainly in South America.

The Guanajuato-based footwear company aiming to produce year 16 million pairs of shoes by the end of 2015, expects to export 285 000 pairs to Central America, the United States and Canada, and to a lesser extent to some European countries and Japan.

For 2016 the objectives of the company are strengthening the retail channel, providing a better consumer experience at the shoe stores and to incorporate new technologies in the manufacturing process to add more value to the shoe produced.