Pensole partners with Denmark's Kolding School of Design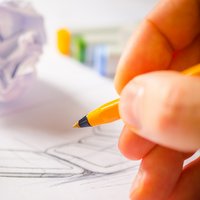 Five-week iPensole master class to be held in Kolding (Denmark) will be sponsored by ECCO
Pensole Footwear Design Academy opened registration for the 2015 iPensole at Kolding School of Design by ECCO. A five-week, intensive footwear design master class that will pair aspiring designers with projects from Danish footwear and materials manufacturer ECCO, to create new designs from idea to finished concept, according to Pensole founder D'Wayne Edwards.

The class will be held at Kolding School of Design (DSKD) in Kolding, Denmark, from the 19th of October 19 to the 20th of November.

"PENSOLE has hosted design students from all over the world since its inception", stated Mr. Edwards, adding: "This is the first time we've actually brought a Pensole program to Europe, and we're very excited to partner with Denmark's premier design school and premium footwear brand."

iPensole Students will visit ECCO's headquarters and learn from professionals ranging from design directors, designers, developers, engineers and Pensole staff, all there to share knowledge, guide and challenge a new generation of footwear designers.

Additionally, in partnership with Cumulus, the International Association of Universities and Colleges of Art, Design and Media, DSKD and Pensole will offer up to four scholarships for students from around the world who will study alongside DSKD students in the iPensole class.

PENSOLE's "learn by doing" curriculum introduces students to the product creation process in four distinct elements: Footwear design; CMF (color, materials and finishes), Business of design and Professionalism (including Branding and communication).