Farfetch names new Chief Marketing Officer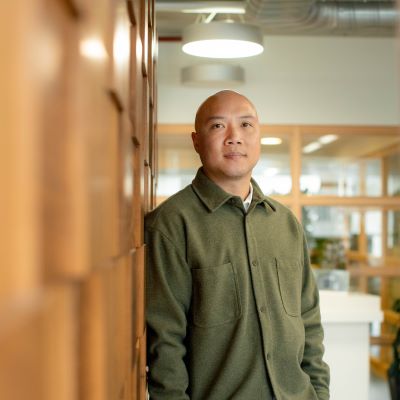 The luxury e-tailer has appointed Nick Tran as its new Chief Marketing Officer. He brings to the role his expertise in engaging with Gen Z and Millennial customers at TikTok, Taco Bell, Samsung, and Hulu
Nick Tran, who will be based in London and report to Chief Marketplace Officer, Edward Sabbagh, will be responsible for overseeing all global marketing functions for the company's marketplaces, with a key focus on Gen Z and Millennial customer segments. "These groups comprise a key segment of our customer base and delivering them to our brand and boutique partners is integral to the Farfetch offer", stated Edward Sabbagh, Chief Marketplace Officer of Farfetch.

With a career spanning over 20 years, Tran has award-winning experience in building brands, developing high-performing teams and creating innovative marketing strategies. In addition to winning multiple Cannes Lions marketing awards, he was named a 2021 AdWeek "Brand Genius" and one of Forbes' "Most Influential CMOs," and was also inducted into the Advertising Hall of Achievement. Most recently, he served as Global Head of Marketing at TikTok, supervising the company's B2C marketing organisation, including global brand strategy, strategic partnerships, paid media, social media, and organiccontent.

"Successful marketing requires constant innovation and a willingness to push the envelope, something that Nick displayed at TikTok, in particular. With Nick at the helm of our marketing efforts and incredible global marketing teams, I am confident that our brand will continue to thrive and evolve, which is a key focus for the new chapter of Farfetch's marketplaces", added Sabbagh.

Image Credits: wwd.com