Expo Riva with mixed signals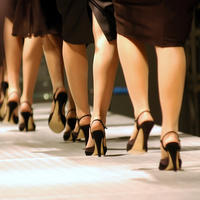 It's a crucial event to take the pulse of the industry. The Garda's fair marks the start of a new season and for this reason, it's crucial for companies. June was no exception. The signs are contradictory, because the influx of European customers was lower than expected.
According to the organisers, the Expo Riva, which takes place in northern Italy, from 15 to 18 June, received 10,850 visitors from around the world; more than 1.5% in June 2012.
Featured 1,297 exhibitors presenting the collections for spring / summer 2014, 954 of whom were foreigners. All in all 3 million pairs of shoes we sold. Contrary to expectations, the visitors were largely from outside Europe, particularly Canada, Japan, China, Mexico.
Portugal was represented by 52 companies at the fair. An increase of 21% compared to the annual edition. It was another moment of contact with customers and potential buyers. The person responsible for Walkys, José Fernandes, believes that the balance of the fair was very positive.
As well as Croxx Borba, in Guimarães, which was another opportunity to create new contacts and be in regular contact with buyers; The balance was very positive. Being essentially a fair to present the new collection (rather than the sales itself) our objectives were largely met because we were visited by all our regular customers and managed to collect vital information for the adjustment of our summer collection 2014.