Register to continue reading for free
Latvia: major problem is significant drop in demand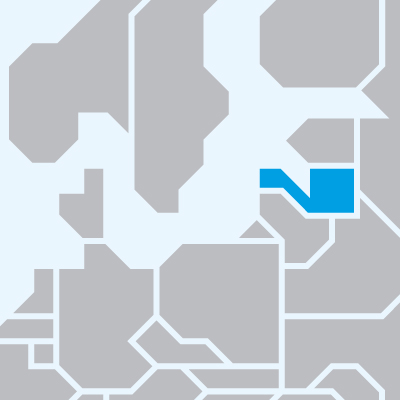 According to the Central Statistical Bureau of Latvia there are only a few SME companies producing footwear and they have been operating with no specific limitations. We have spoken with the representatives of the industry to understand the current situation in the country
The footwear industry is very small in Latvia: only 16 small and medium-sized companies are dedicated to producing footwear, as per data from the country's Central Statistical Bureau. According to the industry experts, the "major problem for the industry is the significant drop in demand for goods".

The impact of the pandemic so far
The safety measures and restrictions introduced by the Latvian government due to the emergency situation, as well as the measures implemented by other countries to limit the spread of COVID-19, have had a negative impact on Latvia's economic development, as the Ministry of Economics: "Demand in export markets for goods and services produced in Latvia is declining rapidly, there are breaks in international supply chains, a rapid drop in transport and passenger transport services, as well as a drop in domestic demand are observed. As a result, many companies have been forced to narrow down production and provision of services or, in the worst case, terminate their operations and let go their employees. All of this has an overall negative impact on both the state of public finances, as tax revenues decline and there is a need to increase state support and social allowances, as unemployment is growing and households' disposable income and access to socially important services are shrinking, such as scheduled healthcare and pre-school education services, and quality of life in general".

Saying this, the economic and epidemiologic situation in Latvia was better than in other countries and still is: according to the European Centre for Disease Prevention and Control, the 14-day case notification rate per 100 000 inhabitants is currently at 77.86, one of the lowest in the EU (European Union).
According to the Ministry of Economics, the country's GDP decreased by 8.9% in the second quarter of 2020 compared to the respective period last year, following a decrease of GDP in the first half of 5.4%. As a result of the COVID-19 pandemic, in the first 9 months of 2020, there were significant declines in accommodation, food service activities, as well as on aviation, land transport and railway companies. On the other hand, agriculture, forestry, construction and public services were among the few sectors that continued to grow in the period. The country's exports were also negatively impact by the diffusion of the pandemic.

New COVID-19 induced restrictions are in place since the 21st of December, and they include: retail services may be provided by pharmacies, including veterinary pharmacies, optician shops and gas stations. At other retail outlets, only groceries, animal feed products, press publications, hygiene products, essential household goods, personal safety equipment, flowers, as well as public transport tickets and tobacco products may be sold in person. It is allowed to sell and purchase goods via distance sales and e-commerce and deliver and receive them both at the specified address and at the point of sale.

In 2020, compared to 2019, retail trade turnover has increased by 1.5%, according to data from the Central Statistical Bureau. Retail trade of clothing, footwear and leather goods has decreased by 16.7%. In December 2020, compared to December 2019, retail trade turnover decreased by 4.4%. The most significant decrease in turnover was in retail trade of clothing, footwear and leather goods (by 40.2%).
The government of Latvia has adopted a number of measures to help companies during this crisis, for example, pay-out of compensation for employees of companies in downtime, credit holiday guarantees, working capital loans, support in taxes, support for rent payments of companies and implementation of EU fund programmes.


Current COVID-19 situation in Latvia
With a total population of 2 million people, Latvia has reported so far 71 800 cases of infected people, of which almost 60 000 already recovered. 1 339 people have lost their life in Latvia with COVID-19 since the beginning of the pandemic.


Footwear Industry in Latvia
The footwear industry in Latvia, made up of small companies manufacturing mostly slippers and various parts of footwear for foreign footwear production companies, is concentrated in the capital Riga. Although exports grew by 41% in 2019, according to the World Footwear Yearbook (
available HERE
), trade is dominated by imports 2.6 times larger than exports. Latvia trades mainly with neighbouring European countries.