EU and Mercosur reach agreement on trade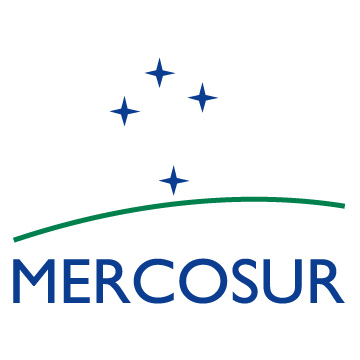 The European Union and Mercosur announced the new political agreement for a new trade framework as an important tool for the consolidation of the strategic partnership of both parties and as having the ability to boost sustainable growth
With the signature of this new political agreement, the EU is the first major partner to sign a trade pact with Mercosur, an important region in South America comprised of Argentina, Brazil, Paraguay and Uruguay. According to the European Commission the agreement "represents a clear commitment from both regions to rules based international trade and will give European companies an important head start into a market with an enormous economic potential. It will anchor important economic reforms and modernisation undergoing in Mercosur countries".

The same source indicated that the current EU bilateral trade with Mercosur already totals 88 billion euros a year for goods and 34 billion euros for services. The EU exports to Mercosur goods worth 45 billion euros a year and imports Mercosur products of nearly the same value (43 billion euros). When it comes to services, the EU exports more than twice as much as it imports: 23 billion euros of services supplied by EU firms to clients in Mercosur versus 11 billion euros in services delivered to EU clients by firms from Mercosur countries.

The European Commission estimates that the progressive tariff cuts will result in yearly savings of more than 4 billion euros.
President of the European Commission Jean-Claude Juncker said: "I measure my words carefully when I say that this is a historical moment. In the midst of international trade tensions, we are sending today a strong signal with our Mercosur partners that we stand for rules-based trade. Through this trade pact, Mercosur countries have decided to open up their markets to the EU. This is obviously great news for companies, workers and the economy on both sides of the Atlantic, saving over 4 billion euros worth of duties per year. This makes it the largest trade agreement the EU has ever concluded. Thanks to the hard and patient work of our negotiators, this is matched with positive outcomes for the environment and consumers. And that's what makes this agreement a win-win deal."

Commissioner for Trade Cecilia Malmström added: "Today's agreement brings Europe and South America closer together in a spirit of cooperation and openness. Once this deal is in place, it will create a market of 780 million people, providing enormous opportunities for EU businesses and workers in countries with whom we have strong historical links and whose markets have been relatively closed up to now. The agreement will save European companies over 4 billion euros in duties at the border – four times as much as our deal with Japan – whilst giving them a head start against competitors from elsewhere in the world. It also sets high standards and establishes a strong framework to jointly address issues like the environment and labour rights, as well as reinforcing sustainable development commitments we have already made, for example under the Paris Agreement. Over the past few years the EU has consolidated its position as the global leader in open and sustainable trade. Agreements with 15 countries have entered into force since 2014, notably with Canada and Japan. This agreement adds four more countries to our impressive roster of trade allies."


Some features of the agreement

The EU-Mercosur region-to-region agreement will remove the majority of tariffs on EU exports to Mercosur, making EU companies more competitive by saving them roughly 4 billion euros worth of duties per year. The agreement is expected to help boost exports of EU products that have so far been facing high and sometimes prohibitive tariffs. Those include cars (tariff of 35%), car parts (14-18%), machinery (14-20%), chemicals (up to 18%), pharmaceuticals (up to 14%), clothing and footwear (35%) or knitted fabrics (26%).


Next steps

Both sides will now perform a legal revision of the agreed text to come up with the final version of the Association Agreement and all its trade aspects. The Commission will then translate it into all official EU languages and submit the Association Agreement to EU Member States and the European Parliament for approval.