Dick's Sporting Goods reports a fall in profits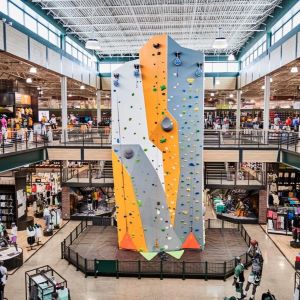 The sporting goods retailer posted a sales growth of 3.6% in the second quarter of 2023, on a comparable basis to the same period of 2022, but saw its profitability fall due to the impact of high stock reductions
"We are pleased with our strong sales performance for the second quarter led by robust transaction growth and continued market share gains. Within the quarter, sales accelerated significantly in July, and we remain confident in delivering positive comp sales for 2023", commented Lauren Hobart, President and Chief Executive Officer.

In the second quarter of fiscal 2023, which ended on the 29th of July, Dick's Sporting Goods recorded a 3.6% growth in net sales to 3.22 billion US dollars, on a comparable basis to the same period of last year; in this quarter, comparable store sales increased by 1.8% year-over-year.

The company's second quarter net income totalled 249 million US dollars, decreasing by 5% from a similar period of fiscal 2022; accordingly, reported earnings per diluted share were 2.82 US dollars, as compared to 3.25 US dollars in the second quarter of the previous year.

"Our Q2 profitability was short of our expectations due in large part to the impact of elevated inventory shrink, an increasingly serious issue impacting many retailers", explained Hobart.



Fiscal 2023 Outlook
"Despite moderating our 2023 EPS outlook, the enthusiasm we have for our business and the confidence we have in our long-term growth opportunities have never been stronger", added the President and Chief Executive Officer of the company.





Therefore, for fiscal 2023, the company is expecting earnings per diluted share in the range of 11.33 US dollars to 12.13 US dollars, and comparable store sales flat to positive growth of 2.0% on a 52-week basis.








Image Credits: www.visitknoxville.com/